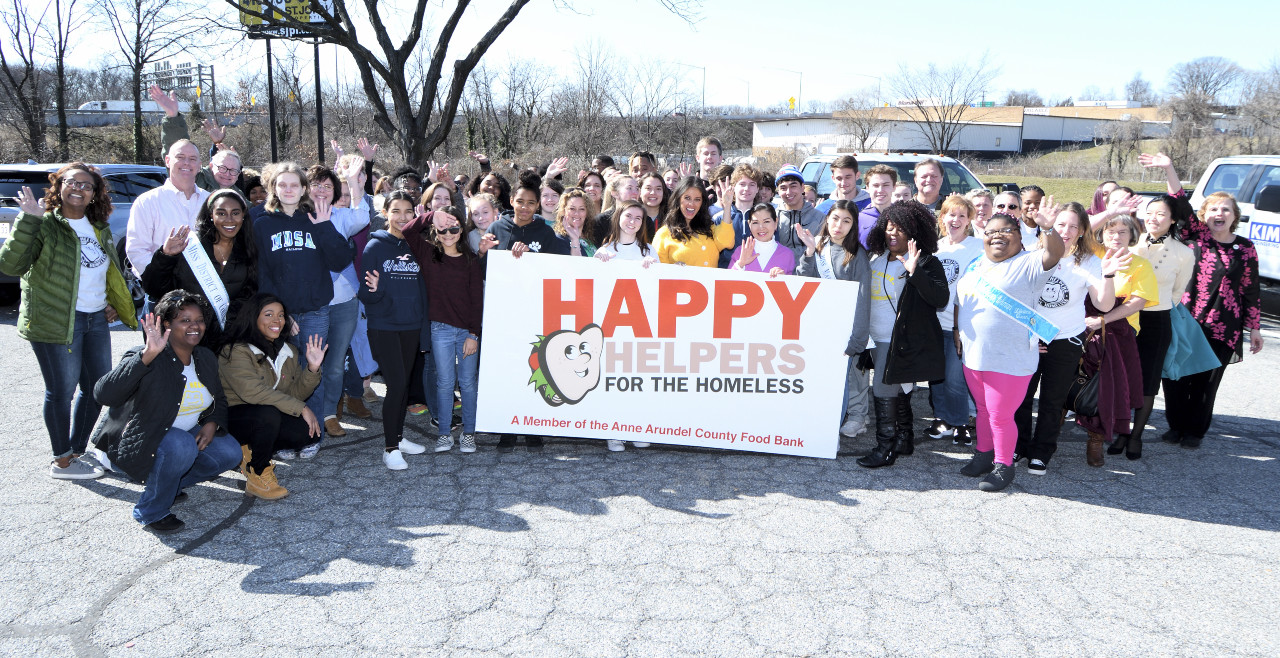 Happy helpers for the homeless
serving those in need
We've been meeting the needs of the Glen Burnie and Baltimore City
communities for 30 years.
Food Distribution Location and Times for Those in Need
Every Saturday, no matter the weather – 1 p.m. to 2 p.m.
at Harundale Presbyterian Church Parking Lot
Every Sunday, no matter the weather – Noon to 12:20 p.m.
at Harundale Presbyterian Church IN FRONT
First Sunday of every month, no matter the weather – 10:30 a.m. to Noon
IN FRONT of Our Daily Bread in Baltimore
Our Impact, in the Words of Those Whom We Serve
"Before finding Happy Helpers, there would be some days here I would wonder if I would even have a meal. Now, I can live a more sustainable life. The volunteers and organizers are so caring and hospitable. They make me feel more hopeful and better about myself. Before I found Happy Helpers, depression stayed at the forefront of my mental state. Now the positive energy that I receive is helping me look to the brighter side of things."
"I do not think I would be here without you."
"You are caring and loving people. I actually hope that you would adopt me."
"You have been helping me for 30 years. What a good job you have done!"
"You do not turn anyone away. It's so amazing that God has brought you to help us for 30 years!"
"I look forward to Sundays. I've been coming to see you since I started my adult life. I'm a 'Happy Helpers Member' forever."
"A lot of people would not do what you do."
"We wait for Happy Helpers arrival. When we do not have, you come at just the perfect time."
"You got us through the winter by paying our past due BGE bill, and gave us plenty of food when we did not know where our next meal was coming from."
As Roy, a grandfather in one of the our families, thought about what the food basket deliveries mean, he started to cry, and shared that the special notes inside mean the world! He also said, "May God bless everyone at Happy Helpers."
"You have saved me."
"What you do is so important – I can't leave the house much at all because I'm on oxygen."
"You take away my worry."
"I mean it when I say, I owe you."
"Happy Helpers is the best thing since sliced bread!"
"You hold the best parties!"
"You serve in snow, sleet, and rain! You are always there for us."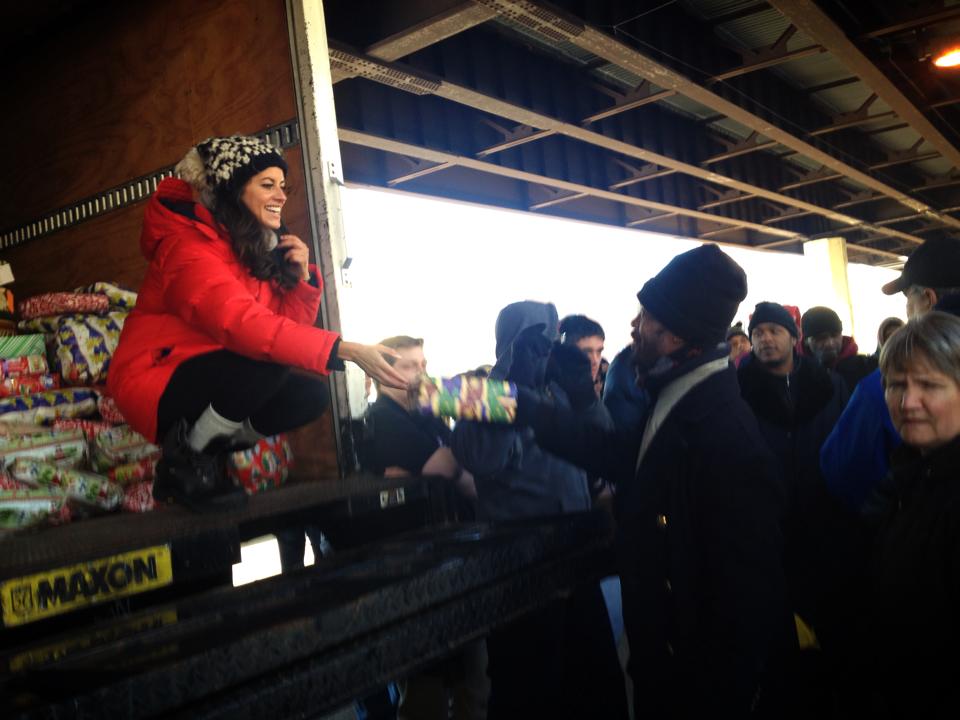 About us
We are an all-volunteer organization and a registered 501(c)(3). We bring love and necessities directly to homeless and poverty-stricken men, women, and children every Saturday and Sunday no matter the weather and including holidays. We also hold many themed parties annually for those whom we serve.